Marine Insurance - The Environment Agency requires a minimum of 3rd party insurance on any boat registering to use the river. The following organisations provide specialist marine insurance and are recommended.
Velos Pleasure Craft Insurance Ltd
Velos offers insurance for motorboats, cruisers, narrowboats, yachts and sailboats of all sizes. Our all-risk policies are priced competitively.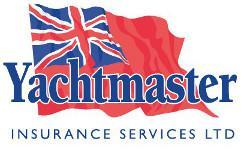 Yachtmaster Insurance Services Ltd
Yachtmaster specialise in insurance of all types of yachts, motorboats, narrowboats & dinghies with special benefits if marina based.
Haven Knox-Johnston Boat Insurance
Haven Knox-Johnston provide automatic 10% discount for UK marina berth holders and up to 25% no claims bonus.
Recommended Associations

Great Ouse Boating Association
The Great Ouse Boating Association (GOBA) represents boaters on the rivers Great Ouse, Cam, Lark, Little Ouse, Wissey and associated East Anglian waterways of England. Established in 1958 we now have approximately 1500 members. Membership provides access to over 25 moorings.
The Electric Boat Association was founded in the UK in 1982 to promote the development of electric boating and to serve the needs of all who have an interest in electric boating, boat owners or business members.